We like to anthropomorphize our pets — that's obvious to anyone who's ever chuckled at a cat vine or passed along a photo of a smirking kitten cradling cheeseburgers.
But do our cats smile when they're happy or scowl when they're angry? And if so, are facial expressions a factor in how we pick our feline friends? Those are the questions researchers at the U.K.'s University of Lincoln sought to answer by studying the expressions and impressions cats make when they meet humans in a shelter setting.
Introducing CatGenie
The World's Only Self Washing Cat Box
Click here and never touch cat litter again!

THE POWER OF CUTENESS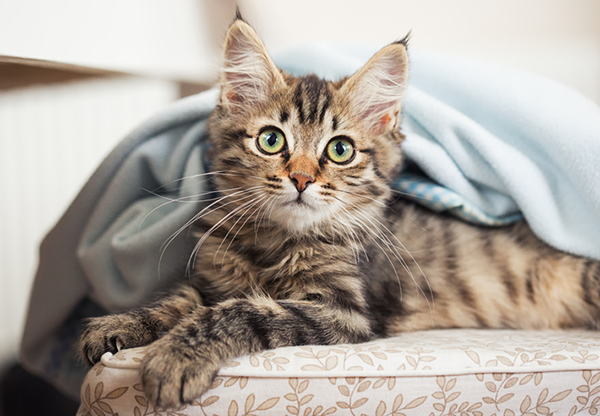 Scientists have long known that dogs have undergone significant physical and temperamental changes in the thousands of years that elapsed between the days when they helped humans on the hunt, and the days when they became "man's best friend." Suddenly they were valued for their companionship, not their working ability.
"Cuteness became a selective advantage," physicist Neil deGrasse Tyson noted in Cosmos: A Spacetime Odyssey. "The more adorable you were, the better chance you had to live and pass on your genes to another generation."
But the University of Lincoln team wondered if felines' close relationship with humans could have changed them physically as well — specifically whether "it is possible that cat facial expression has been subjected to selection during domestication."
To find out if humans really do subconsciously read cats' facial expressions, the U.K. scientists had to build their own tools to document and catalog feline facial muscle movement.
DECODING THE INSCRUTABLE KITTEN FACE
The scientists built a new system from scratch. Dubbed the Cat Facial Action Coding System (or CatFACS), the system was built by matching feline facial expressions with specific behaviors. To do that, they filmed 29 cats at a Canadian animal shelter, cutting the footage down to several hundred 4-second clips of cats reacting to various situations and stimuli.
In a follow-up study, researchers analyzed the behavior and expressions of 106 shelter cats (from three separate animal shelters) who were ready for adoption. They wanted to know how cats and humans react to each other the first time they meet, and whether a friendly-looking expression increases a cat's chances of adoption.
IF YOUR CAT LIKES YOU, SHE'LL LET YOU KNOW BY RUBBING AGAINST YOU, NOT BY SMILING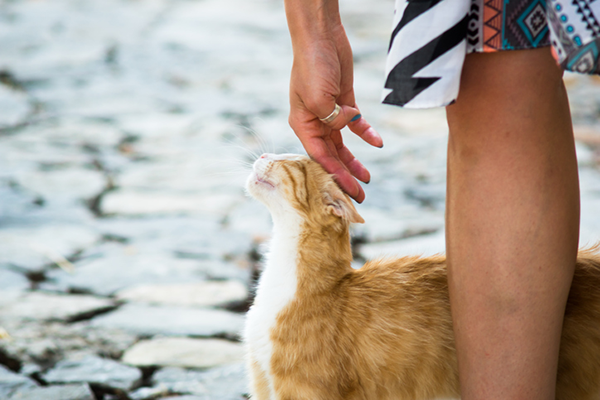 Ultimately, the researchers determined facial expressions didn't sway adoption decisions, suggesting that domestication hasn't had a major impact on how kitty emotions are reflected in their faces. But it turns out there was something that positively impacted adoption decisions — plain old rubbing and bunting.
"The findings suggest that humans are more influenced by overt prosocial behaviors than subtle facial expression in domestic cats," the researchers wrote.
What's the takeaway for cat companions? If you think your little pal is smiling at you for getting out the treat bag, or scowling at you for not feeding him the "correct" flavor of wet food on a given day, you're anthropomorphizing. While there's nothing inherently wrong with that, it can lead to miscommunications between you and your furry overlord. So when it comes to cats, let physical affection do the talking.
Save
Save
Save
Save
Save
Save
Save