Families seeking to bring a new little furbaby into their household are faced with many options about where to go and where to start. Some may even have a solid idea of what kind of kitty they're looking for. If so, where's the best place to acquire a new kitty babe? A breeder, the SPCA, or somewhere else? Y'all know me already, and I'll tell you that every cat deserves a loving home, but some means of kitty accumulation are more ethical than others. Here we'll weigh the options for you and shed some light on some of the benefits and drawbacks of where to get your new four-legged family member.
To Breed Or Not To Breed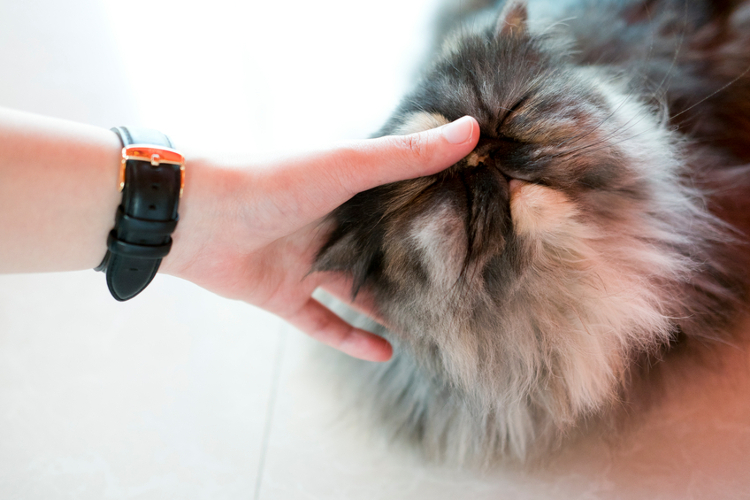 First, let's talk about breeders. Yes, there are many reputable breeders out there who are on the level and will sell you a cat (and sometimes, for a very steep price.) If you've got the coin and are dead set on a certain breed of cat, a visit to The Cat Fanciers' Association website will help you find a precious pumpkin of whatever breed your heart desires. Similarly, websites like Adopt-a-Pet can put you in contact with local cats of a specific breed looking for a home. For instance, I put in a search for Bombay cats in my area and found this gorgeous girl named Paris! Educational non-profits such as Purebreds Plus Cat Rescue are also a great way to adopt purebred babies who are looking for a forever home. Resources like these are one of the many ways you can search out legitimate breeders.
Introducing CatGenie
The World's Only Self Washing Cat Box
Click here and never touch cat litter again!

That being said, what are some of the moral implications of buying from a breeder? Well, for one, inbreeding can be a dangerous practice that may sometimes result in deformities and genetic abnormalities such as immune deficiencies. These deficiencies can put the resulting kittens at a risk for diseases that a non-pedigree cat would perhaps not normally face. Overbreeding (the practice of closely inbreeding over the span of many generations) can result in even more prominent and riskier health problems such as cancer and early death.  Additionally, besides the health issues associated with buying from a breeder, another moral dilemma proposes itself; why buy from a breeder when there are so many homeless cats who are ready to be adopted?
Among The Adoptables
Okay, like, listen. I get it. You're looking for the perfect cat, and like I said, maybe you have a favorite breed that you know you would just adore. Lord knows I'm a fool for a svelte, sweet looking Javanese or a moon-eyed Scottish Fold. You've fallen in love and no other breed will do. I hear ya, my fellow cat lover. But that doesn't mean a trip to your local ASPCA would necessarily be all for naught! You'd be surprised at the variety of cats many shelters have to offer – all with their own special markings and unique personalities.
Not only that, but spending time with all the adoptable cats may offer you the opportunity to find true love with an unexpected stray tabby, or a handsome little tuxedo boy. Purebreds are gorgeous to look at and exciting to fawn over, but please remember that it's so worth it to check out a shelter and meet some sweet babies who are at risk of being put down if they're not adopted. Not only that, but adopting from a shelter can be much, much cheaper than buying from a breeder and you will literally be saving a life! Every year, 2.7 million dogs and cats are needlessly put down as a result of overcrowding in shelters, but thanks to you, a sweet homeless kitty may be able to avoid being a statistic.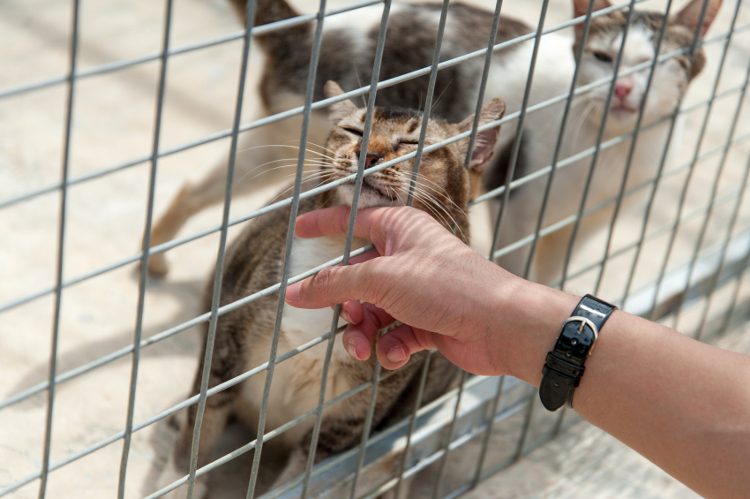 If I've caught your interest with this whole "saving a life" business, you can easily find an ASPCA location near you through their website. A quick Google search can also yield some worthwhile results if you'd rather check out some smaller, local organizations and shelters (one of my faves being Stray Cat Blues) with cats and dogs up for adoption. You can even see who's up for adoption on their website and read their profiles before meeting them! Trust me – it's worth a look.
Remember – it's important to thoroughly investigate all your options before bringing a new furbaby into your home. The best decisions are informed ones! Spending time with your potential new family member and making sure that your home is the best place for him or her will be the ultimate factor in your decision, so it's never a bad idea to ponder all your options. You'll know when you've found the perfect match, and so will your new little fuzzy pudding!
Save
Save