Carlos was adopted at just 4 months old by his mom, Melissa, a CatGenie customer service rep.  She wanted to share Carlos with the rest of the staff at CatGenie and we thought, "We are a cat company after all.  An office cat is just what we're missing!" Carlos started his first day of work on July 14th 2015 and has been showing up for his weekday 9-5 ever since!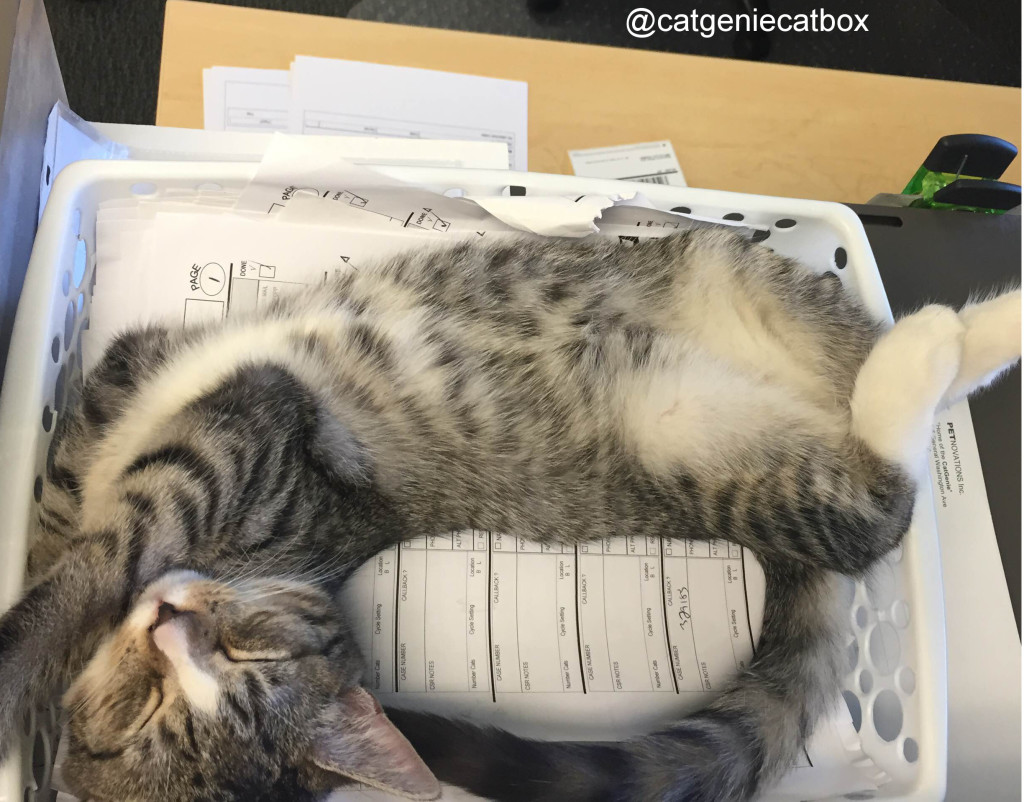 Introducing CatGenie
The World's Only Self Washing Cat Box
Click here and never touch cat litter again!

His model attendance, people skills and positive attitude make it easy to over look the naps on the job or smelly poops at lunch time.  We were thrilled when on his first day he started using the office CatGenie.  He loved it so much, his mom got one at home.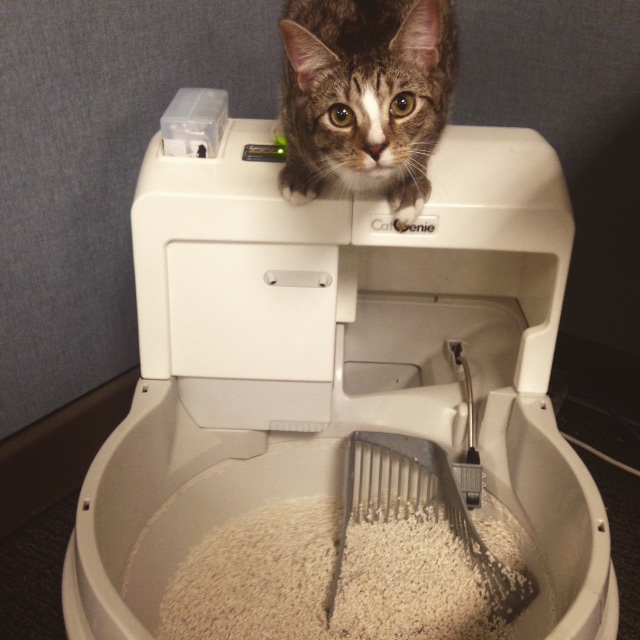 Carlos loves to spend his days bird watching, watching his CatGenie, sleeping in the customer service rep's baskets, cube climbing and surfing, sleeping on the boss's keyboard and knocking over water cups.  As you can imagine, our office is full of crazy cat ladies (and cat dads) so Carlos gets endless attention all day.  He also has quite the toy collection.  There are so many catnip mouses and balls scattered around the office that a rule had to be made to keep them out of the isles, so no one trips and breaks an ankle. Naturally he would rather scratch the cubes then play with any of them.
Having an office cat has been amazing for the marketing department.  Carlos gets to work when it's time to take pictures for our Instagram and Facebook accounts, model for CatGenie ads or take videos with his Carlos Cam, a cat sized video camera that fits on his collar. He was even the star of this years Christmas Card! (Seriously, we have so many pictures of this cat..)
We highly recommend hiring a pet at your office. Not only does Carlos boost moral and lower stress levels for his coworkers, he provides endless entertainment.